The cornerstone of heavy industry—— ALCERA Kiln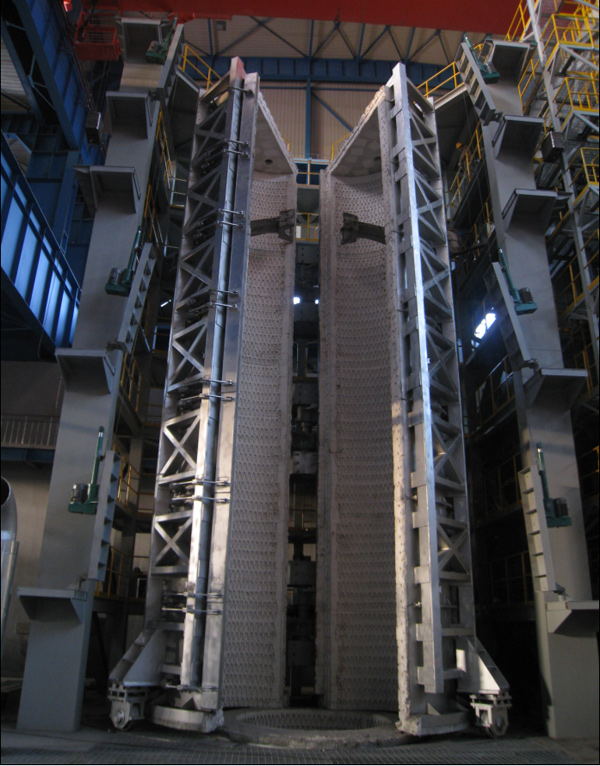 We all know that petroleum is the blood of the industry, as well as the heavy industry is the cornerstone of the country, the basis for supporting the country industrial development.
As an expert in the insulation industry, what we can do for the country heavy industry? Please follow us:
See the above photo, which is the classic case for insulation installation, we designed, produced and installed for China National Yizhong Group Co.(CFHI). It is split heating electrical kiln, which heating elements set like wave. The insulation are all ceramic fiber modules made by ALCERA. The height is about 20-30 meters high, as well as 10 meters underground. The most difficult is the beginning of design and final installation. We fully communicated and coordinated with customers, with several versions changes. Finally we chose the full ceramic fiber structure, with resistance tape. The whole kiln is semicircle, which is a very difficult to install.Our installation team worked tirelessly, within the limited time we completed the whole task. We earned the recognition from our customers. For ALCERA people, quality is the core value of our products, not only the materials but the installation, the service, and the solution. We will do our best.
ALCERA(SUZHOU) CO., LTD is a foreign-funded enterprises established in China, developed in China. Please visit our website: www.alcera.cc.to get more information about us. Our Wechat is ALCERA. Welcome the friends all over the world come and visit to establish longtime relationships with us. Thank you!